Your cart is currently empty.
You will be asked for the Name, Street Number, Zip Code and the Security Code for the Credit Card Billing Address
If you have purchased a Printed Circuit Board that Requires a Refundable Core Deposit, Please Add that to your cart here

Most Items will ship USPS /UPS/Fedex ground for $15.
If the part will fit in the USPS Priority Express 9.5″ by 12.5″
Padded Envelope it will  ship Overnight / 1st or 2nd day for $45
OverSize will ship UPS or Fedex and be charged according to their rates for that time.
If Nobody Else Has The Part , Please Call To Check If We Do Before Checking Out 601-939-2550 or text 601-499-5424
We Have Added Extra Security
Same Day Shipping
You need your repair parts fast . If you order an in-stock appliance part before 3 pm CT Monday through Friday, we'll do our utmost to ship your part out that very same day.
Store Shipping Hours are generally 8 am – 5 pm. Our items ship from warehouses across the US.
Any in-stock item which does not ship on the same-day will be sent out on the next business day.
Our average delivery time, even with our low priced shipping method is just 2.0 days
We Ship UPS, Fedex, USPS. All Shipping pertains to 48 contiguous States. Alaska and Hawaii may incur additional charges
Next Business Day Shipping is Not Always Available from various network warehouses, if you purchase Express Delivery we will contact you as soon as possible if we cannot provide your order next day.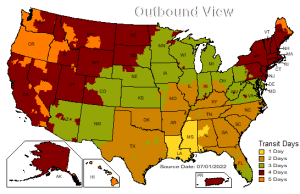 Your cart is currently empty.