Appliance Parts Shop Our Discount Online Store
Appliance Repair Parts Brands We Sell: Genuine Whirlpool brands include KitchenAid, Maytag, Jenn Air, Admiral, Amana, Roper, Estate, Inglis, Ikea, Whirlpool Appliance Parts. Genuine GE Appliance Repair Parts include GE , Hotpoint, RCA, General Electric, GE Monogram. Electrolux Appliance Repair Parts include Frigidaire, Gibson, White Westinghouse, Icon, Electrolux, Universal. Sears Kenmore, L-G, Samsung, Haier, Crosley Appliance Parts.
Many New Appliance Parts are Available to Purchase Will Help You Finish You Appliance Repair Faster With Our Access To Millions of Appliance Repair Spare Parts Across the Country. Buy Appliance-Parts Here.
Types of Appliance Parts we sell:
Buy Kitchen Appliances Repair Parts for Ranges, Ovens plus Microwave Ovens.
Oven Heating Elements , Cooktop Surface Heating Elements , Electronic Oven Controls , Gas Oven Ignitors
Infinite Element Switches, Surface Burner Valves, Oven Sensors, Oven Probes, Oven Control Boards, Oven Door Glass
Buy Laundry Room Appliance Repair Parts for Clothes Washers and Clothes Dryer
Clothes Washer Water Drain Pumps , Clothes Dryer Heating Elements , Washer Water Inlet Valves
Clothes Washer Timers, Water Level Switches,Water Pressure Switches, Washer Shock Absorbers, Washer Drive Belts,Clothes Dryer Drive Belts, Dryer Thermal Fuses,Clothes Dryer Thermostats, Dryer Lint Screens, Washer Lid Switches
Buy Kitchen Appliance Repair Parts for Refrigerators Freezers and Ice Makers
Refrigerator Main Controls , Defrost Controls , Evaporator Fan Motors , Condenser Fan Motors , Ice Makers
Refrigerator Door Gaskets, Refrigerator Door Shelves, Refrigerator Thermostats, Refrigerator Water Filters, Refrigerator Drawers, Refrigerator Fan Motors, Refrigerator Defrost Controls, Refrigerator Main Boards
Air Conditioning Service Parts – Fan Motors – Capacitors – Air Conditioning Controls – Gas Heating Ignitors 
Condenser-Fan-Motors, Furnace-Blower-Motors, Electric Furnace Heating-Elements, Electric Furnace Heating Sequencers, Furnace Gas Valves, Air Pressure Switches, Flame Sensors, Furnace Control Boards, Motor-Run-Capacitors, Air-Conditioning-Parts
Appliance Parts Sales near: Albany,NY. , New York,NY. , New Orleans,LA. , Jacksonville,FL. , Miami,FL. , Tampa,FL. , Louisville,KY. , Cincinnati,OH. , Nashville,TN. – Columbus,OH. , Birmingham,AL. , Mobile,AL. , Jackson,MS. , Memphis,TN. , Indianapolis,IN. , Detroit,MI. , Chicago,IL. , Peoria,IL. , ST. Louis, MO. , Oklahoma City,OK. , Houston,TX. , Dallas,TX. , Austin,TX. ,  Kansas City, MO. , San Francisco,CA. , Los Angeles,CA. , Fresno, CA. , Baltimore, MD. , Philadelpia,PA. , Atlanta,GA. , Phoenix,AZ. , Albuquerque, NM. We Ship From Warehouses in These Areas 
Fastest Shipping Options

Shipping Costs Start at $7.95
Secure Checkout Payment Options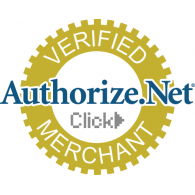 Directory of Special Clearance Priced Items Available In Store
Map to Local Appliance-Parts Counter
Search Our Appliance Parts Store