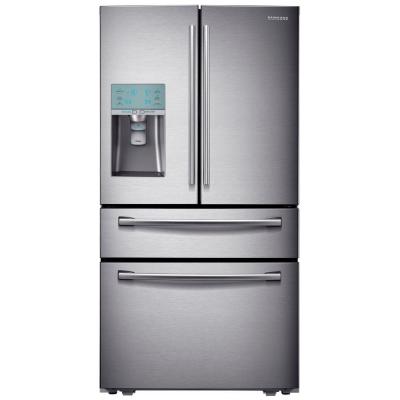 Paid Refrigerator Repair Service
Brands of Refrigerator Freezers Serviced
Samsung, Whirlpool, Amana, Admiral, Roper, Estate, Inglis, Jenn Air, KitchenAid, Maytag, Magic Chef
GE, RCA, Hotpoint, Haier, LG, Sears Kenmore, Sub Zero, Frigidaire, Electrolux, Danby, Crosley, Gibson, Kelvinator, Universal, White Westinghouse.
Service Area includes Cities in Hinds,Madison and Rankin Counties in Central Mississippi
Service Area includes Zip Codes : Jackon,MS. 39201,39202,39204,39206,39209,39212,39213,39216, Pearl,MS. 39208, Richland,MS. 39218, Brandon,MS. 39042 or 39047, Ridgeland,MS. 39157, Madison,MS. 39110, Florence 39073, Clinton,MS. 39056, Byram,MS. 39272, Terry,MS. 39170, Pelahatchie,MS. 39145.
Why Should You Choose Appliance Masters to Repair Your Refrigerator or Freezer?
We Have More Parts In Our Appliance Parts Store To Repair Your Appliance The Same Day
We contract skilled service companies  with service techs living in our area
Since 1982
licensed, bonded, and insured
Techs Take Advantage Of Factory Training Programs
 Won't Deceive You With Promises of No Service Charge with Repair
which just means they change the charge from service call to labor
You Don't Have To Sit And Wait All Day, the Service Tech Will Update You From His Route
 EPA Certified Refrigerant (Freon) and Compressor services.
Family owned Service in these areas for 35 years .
Call Phone Number 6019393178 for Fast Friendly Service and Repair
For Commercial and Residential Refrigeration Service .
Home Refrigerators, Home Freezers, Walk In Refrigerators, Walk In Coolers, Walk In Freezers,
2 door coolers, 3 door coolers, Reach In coolers, Chest freezers
Local Appliance Repair Parts Store:
Appliance Masters
5464 Highway 80 east.
Pearl, MS. 39208
Phone 601-939-2550
Text 601-499-5424
Store Hours: Open at 9am Monday through Friday  close at 5pm
Saturday Open at 9am close at 1pm
Refrigerator_Repair_Service Jackson MS Surrounding Area
Do It Yourself Refrigerator Freezer Repair Tips
Where is Refrigerator Condenser Fan Motor is Located in the refrigerator or freezer compressor compartment.The refrigerator condenser fan motor moves air across the condenser coil removing the heat that has been drawn from the evaporator coil inside the refrigerator or freezer compartment.Most commonly the condenser fan motor will be running when the compressor is running.
Where is Refrigerator Evaporator Fan Motor is Located in the freezer section and draws air across the evaporator coil to remove heat from the air. If the evaporator fan motor stops, the air stops moving across the evaporator coil causing the temperature to rise in that section. If you have a single evaporator coil, the whole cabinet area in both sections will begin to warm.
Refrigerator Evaporator Fan Motor Systems Evaluations: If hear a grinding noise now and then or what sounds like a bird chirping sound from the area where the evaporator fan motor is located you either have a defrost problem or a fan motor bearing seizing up on the evaporator fan motor. If when you remove the evaporator cover and find that the fan blade is hitting ice that has accumulated just around the evaporator fan motor, the door may have been left open, defrost the ice and reassemble. If the problem does not reappear no further action is required. However, when you remove the evaporator cover and find the entire evaporator encased in heavy frost, then you most likely have a defrost system error.
How To Diagnose a Fan Motor is Electrically Defective: If the bearings are not the problem you will need a multimeter or a 2 point voltage tester. A service tech will first determine what voltage should be supplied to the fan motor.Normally the supply voltage is on a label on the fan motor itself. If not the wiring schematic may reveal the evaporator fan motor supply voltage. You should be able to verify the voltage with a multimeter while the the unit is plugged in and the compressor is running. Normally it will be VAC or VDC. Newer units may use a three phase electric motor that a simple voltage tester will not be able to  sufficiently test.
Refrigerator Freezer Temperature Control Thermostat Symptoms: Generally if the Refrigerator Temperature Control Thermostat is defective the refrigerator will either freeze everything or everywhere inside or nothing will run.(fan motors or compressor).If nothing is running you can unplug the refrigerator, unplug the thermostat wires from the thermostat. Check for continuity on the thermostat while it is turned to the high cool setting. No Continuity? Replace the thermostat. Reassemble.